Creating Results Based Teams – Anywhere, Anytime and with Anyone (Workshop)
Cancelled
Unfortunately due to lack of enrolment the Nov 30-Dec 1 workshop has been cancelled. We are hope to reschedule again in the near future.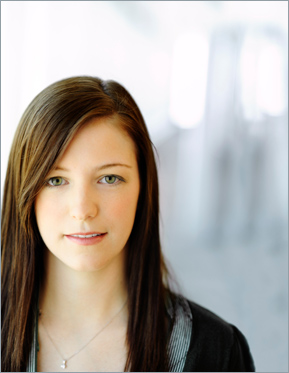 Most professionals don't realize there is a legitimate science and repeatable technique for building and leading teams. There is. Christopher Avery has been defining, applying, and teaching it for over 20 years as documented in Teamwork Is An Individual Skill: Getting Your Work Done When Sharing Responsibility
This workshop intensive is designed for you to…
Know exactly how teams come together and how they don't,

Add the shared responsibility, shared leadership perspective to your skillset (if it is not already there),

Learn a 5-step team orientation process proven to give a group the best chance of becoming a team,

Apply 1, 2, and 3 during the workshop to experience being on a great team of your own, and

Leave with the confidence you can apply this material the next day.
So many want to know: "How can I master cross-functional and collaborative leadership?"
Attention VPs, Directors, Team Leads, ScrumMasters, Agile Coaches, Project Managers, and professionals who work in teams to get things done. Now you can…
Confidently get more done with less stress and more fun
By applying proven, reliable, and repeatable step-by-step team leadership framework and practices that build cohesive, high-performance team dynamics and get things done under conditions of shared responsibility.
Double your team leadership ability fast, then double it again…
There is a legitimate science and repeatable technology to building and leading teams, and Christopher has been defining, applying, and teaching it for nearly 20 years.
Other Learning Goals
Discover why team member motivation is more critical to team success than technical skill and expertise so you can master peer motivation
Create contexts that drive healthy team dynamics of trust, respect for individuals, along with  goodwill and cooperation
Employ steps for cleaning up broken agreements and relationship mistakes so you can get back on track quickly without losing trust
Internalize formulas for breaking through conflict so you can remain calm and focused when facing the heat, turning conflict into breakthrough over and over again for higher levels of team performance
Bonus: If you send a working team you will have immediate value for your investment  as you will get back a much higher performing team. And, they will likely get more done in the workshop than in two days at work.
You will…
Understand why a team does or doesn't generate a felt sense of shared responsibility
Have diagnostic and interpersonal tools you can use to build collaboration
Know there is always an effective action you can take to build any team, at any time
In Creating Results Based Teams — Anytime, Anywhere, with Anyone we show you exactly how to create great teams. Check out video testimonials from agile experts Ronica Roth, Jean Tabaka, and Ryan Martens.
Space is limited and events often fill quickly – register now
We will serve snacks and drinks. Your travel, lodging, and meals (including perhaps a group dinner for our study session) will be on your own.
Cancellation policy
You may cancel more than 4 weeks prior for a full refund. You may substitute at any time.
Workshop Leader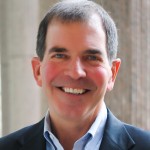 Your workshop leader Christopher Avery is the author of the popular classic Teamwork Is An Individual Skill for everyone who is fed up with working in bad teams. Fortune magazine called it the only book on teamwork you need to read.
He has studied shared responsibility and leadership in organizations, and how high-performing individuals, teams, and business cultures leverage responsibility to create results that matter. The output of his research and passion is the first how-to approach for taking, teaching and leading personal responsibility.
Christopher intrigues, inspires, and informs audiences worldwide with lessons about leadership, responsibility, and leading sustainable change in organizations. His successes include GAP, Wells Fargo, DTE, Rally Software and eBay, to name a few.
What you receive
2 full days of intensive hands-on proven-on-the-front-lines-of-leadership skill-building.
We'll study from 8:30am to 8:30pm the first day (yes, 8:30pm) and 8:30am to 5pm the second
A practical "lab" experience. The non-optional lab from 5pm until 8:30pm on Day 1 is a self-organizing group study session you can accomplish over dinner with others. This unique lab is how you integrate and demonstrate your new insights about team leadership — immediate application followed by debrief the next day
A valuable participant manual for your taking. Many graduates report referencing theirs for years afterwards
Certificate of Completion for 20 classroom hours. Participants who fully engage in the entire intensive from beginning to end will receive a certificate for 20 (not 16) hours you can use to claim PDU's or continuing education credits from your professional association.
Leadership skills based on what works naturally (called "is"-based) as opposed to "should"-based models requiring everyone to read the same book or attend the same training
Your own copy of Christopher's book Teamwork Is An Individual Skill: Getting Your Work Done When Sharing Responsibility to reference and reinforce your continued learning after the intensive
Your own copy of The Leader's Guide supplement to Teamwork Is An Individual Skill for role-specific guidance about how to apply the principles in the book (and training intensive)
Invitation to a private 60-75 minute follow-up teleconference with Christopher Avery and your class-mates a few weeks following the live session. You will have the unique opportunity to ask questions after having an opportunity to apply your new leadership skills on the job
Learn to…
Apply The Responsibility Process™ when things go wrong so you can get the team moving forward again immediately
Take ownership for the productivity of your team, no matter what your role
Get others to show you their most responsible behavior rapidly so you'll have confidence in your peer leadership abilities
Practice the 5 highest leverage activities you can do to build any team any time
Learn the keys to building your team without taking time away from work for team building so you don't have to sacrifice productive time together
Rethink how you define a team (by it's members or by the collective task). It will change how you view team performance.
Determine how to trust just right in any situation with anyone for the rest of your life for amazing self-confidence and freedom
Employ 4 Steps for cleaning up broken agreements and relationship mistakes so that you can get back on track quickly without losing trust
Internalize 3 never-fail formulas for breaking through conflict so that you can remain calm and focused when facing the heat
Understand and capitalize on the huge inventory of talents, skills, characteristics, preferences, strengths, and abilities that others bring to your team
Adopt a simple, portable, and complete meeting system that works every time so you never have to host a ineffective meeting again
Learn why criticism kills teams and what to do instead so people still get the useful feedback they want, need, and deserve for improved performance
Provide effective feedback and communicate expectations without criticizing or diminishing teammates