What's New?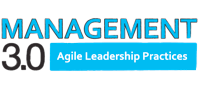 Management 3.0 – 2-Day Workshop
Where and When:  Downtown Toronto,  June 3 – 4, 2013
Price: $1695
Instructors: Jurgen Appelo and Jason Little
About Management 3.0
Join Leanintuit's Jason Little and Management 3.0 creator Jurgen Appelo as they pair-deliver Management 3.0 in Toronto sponsored by Pyxis! More and more organizations are adopting Agile practices and trying to get them to work in the same structures and hierarchies that ultimately got them in trouble in the first place.  Line managers and project managers struggle with what their role is when self-organizing teams are created and Management 3.0 is the response to give managers, projects managers and leaders in today's knowledge organizations the tools to flourish.  If you're serious about improving your organization, register today for our next Management 3.0 course.
---
Where to Meet Us
What is Leanintuit?
It's a team of people with complementary skills and experience dedicated to helping product development teams work better. By better, we mean delivering value earlier with sustainable, humane teamwork practices.
Leanintuit's principals are experienced at every level of  Agile transformation: teaching Agile engineering practices such as Test Driven Development and Automated Testing, coaching  individuals and teams,  introducing Agile processes such as SCRUM and Kanban, and adapting practices to fit the context of your enterprise.
Our name reflects not only our passion for bringing these new approaches to software development but our willingness to help you confront the effort that effective change requires while recognizing the value intuition brings to our interactions.
Interested in going further? Let's start a conversation.