Do you want to execute your projects better?  Are you looking for results your existing approaches just don't seem to support?
Why This Workshop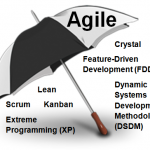 In this three-day workshop, you can expect a lot more than just preparation for the PMI-ACP (Agile Certified Practitioner) exam. Created by those who were involved in defining  the actual PMI-ACP certification, this course includes lectures, videos, games, exercises, and interactive question and answer sessions.  This course includes complementary training materials, practice exams, and flashcards.
Who Should Attend
If you're pursuing the PMI-ACP certification, you should take this class. But as a comprehensive introduction to the collection of agile practices will benefit a diverse audience:  it doesn't matter if you're an executive, traditional project manager, or a member of a team – this class will give you a lot of value.  In a typical workshop, Derek has seen anyone from a CTO to an Extreme Programmer to a Tester.
Learning Objectives
Attendees will:
Understand the Agile Manifesto Values and Principles
Have an end-to-end understanding of Scrum, its key roles, artifacts, and meetings
Understand what big visible charts and information radiators are and why we use them
Understand Scrum from a ScrumMaster, Product Owner, and empowered Team perspectives
Know and understand the XP (eXtreme Programming) roles and who does what
Understand Test Driven Development. Know how it works and why it's valuable
Understand Continuous Integration. Know how it works and why it's valuable
Understand the Lean Software Development Principles
Know what Lean Portfolio Management is and how your organization could benefit from it
Understand what Value Stream Mapping is and how to do it
Understand the basics of Kanban, WIP, and why it works
Know how to write and identify good User Stories
Know what Personas are and how to use them
Understand what makes a Servant Leader and what they do
Understand Velocity and its usefulness
Know Agile Estimation techniques
Understand how Agile deals with risks
Understand the Definition of "Ready" and "Done"
The Instructor – Derek Huether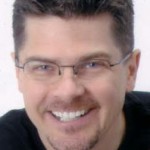 For those unfamiliar with Derek Huether of LeadingAgile, though he offers training, he's actually an Agile practitioner by trade, with years of real-world experience.  He has worked in a variety of vertical markets, allowing him to offer relevant training specific to the needs of the individual student. Both his public and private classes move at a steady but relaxing pace, delivering the right combination of applicable information, Q&A, and interactive exercises.
Outcomes
21 Contact hours (required for applying to write the PMI ACP Exam)
If you choose to take the PMI-ACP exam, you will pass because you understand the concepts, not because you memorized questions and answers.
When you go back to your organization, you will have the confidence of knowing that you understand the fundamentals and how to apply then.
Course Details
The course is held over three (3) days; seven (7) hours per day.
September 24-26, 2012 in Waterloo Region!
Lunch & Refreshments will be provided.
Pricing
Regular price registration at $1,695 per person (includes $220.35  HST)
Early bird pricing $1,395.00 per person  ( includes $181.35 HST)  – Valid for registrations up to 30 days prior to the start 
Unfortunately we need to reschedule this course.  If you are interested please send us an email to 

contact

 you when we reschedule the course.